It was a great week for Indian Basketball.
Our Sr. Boys and Girls have advanced to the regional tournament in Lynn, AR. Lynn is about a 75 minute drive from Marked Tree.
Our Sr. Indians will both play on Wednesday. The boys will play at 8:30 p.m. Their bracket is below.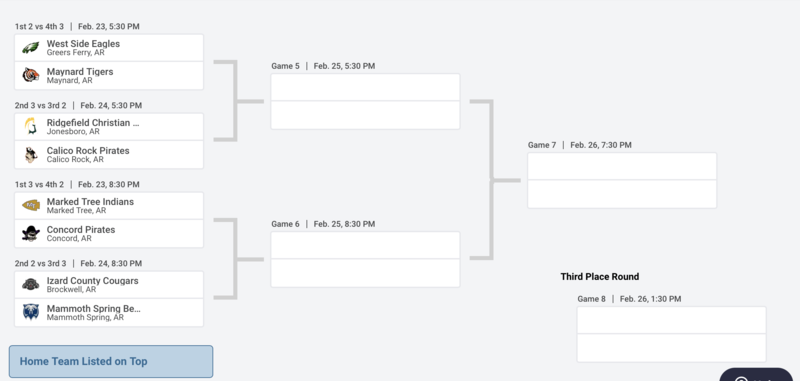 The girls bracket is below:
In order to attend the games, you must buy your ticket online! Please click here to go to the website where you can order tickets.