The senior class are selling t-shirts! Put your orders in NOW!! All orders and money is due by December 8, 2022. To pay via cashapp or if you have any questions, please contact Mr. Octavis Mitchell (
mitchello@mtree.k12.ar.us
)

Parents, the school has power. Everything here is okay and we are teaching and learning!

Basketball season will soon be in full swing. Games are listed below! Girls Games This Week Monday- At Searcy, 4:00 Thursday- At Searcy, 5:30 Saturday- At Searcy, 3:00 Tickets for these games must be purchased at gofans.co. Boys Games This Week Monday- At KIPP at 5:00 Tuesday- At Ridgefield Christian at 6:00

The semester test schedule for high school is as follows: Thursday, Dec. 15- 1st, 7th, and 8th Friday, Dec 16- 2nd, 3rd, and 4th Monday, Dec. 19- 5th and 6th and make-up Tuesday, Dec. 20- Makeup

We have many important dates coming up between now and Christmas! Here are a few… Nov. 30-Winter Sports Pictures Dec. 6- GT Quizbowl Dec. 8- ACT WorkKeys Dec. 5- Stop the Bleed (Emergency Training/CPR training for students) Dec. 12- Spelling Bee Dec. 19- Elementary Tribe Day Dec. 20- Elem Parties/Pajama Day

We hope everyone had a Happy Thanksgiving! Please take note of the important information that follows. AMI packets will be sent home this week with all students. Please store the packets in a place where you will remember their location. Elementary students will receive packets, high school students will receive packets and their work will be posted in Google Classroom. As a reminder, AMI packets are what students are to complete on days where we have inclement weather. Each packet will be labeled with a day numbered 1-10. We will instruct you on what students are to complete on our AMI days. When we take an AMI day, you will receive a text, phone call, or notification (if you have signed up for notifications). We will also share on our social media outlets.

Happy Thanksgiving, Marked Tree!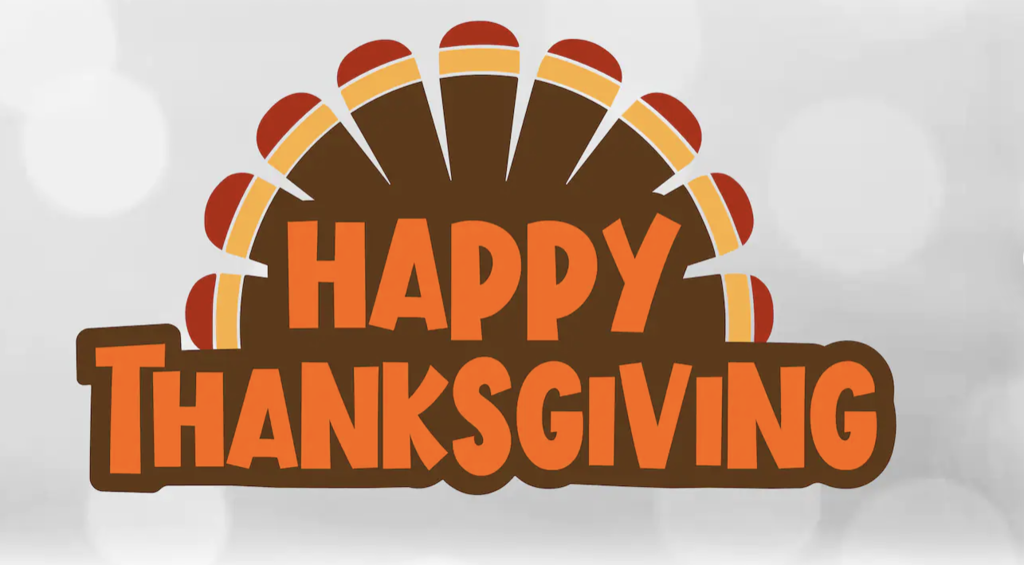 Soaking up the sunshine on the playground before the cold sets in for a while!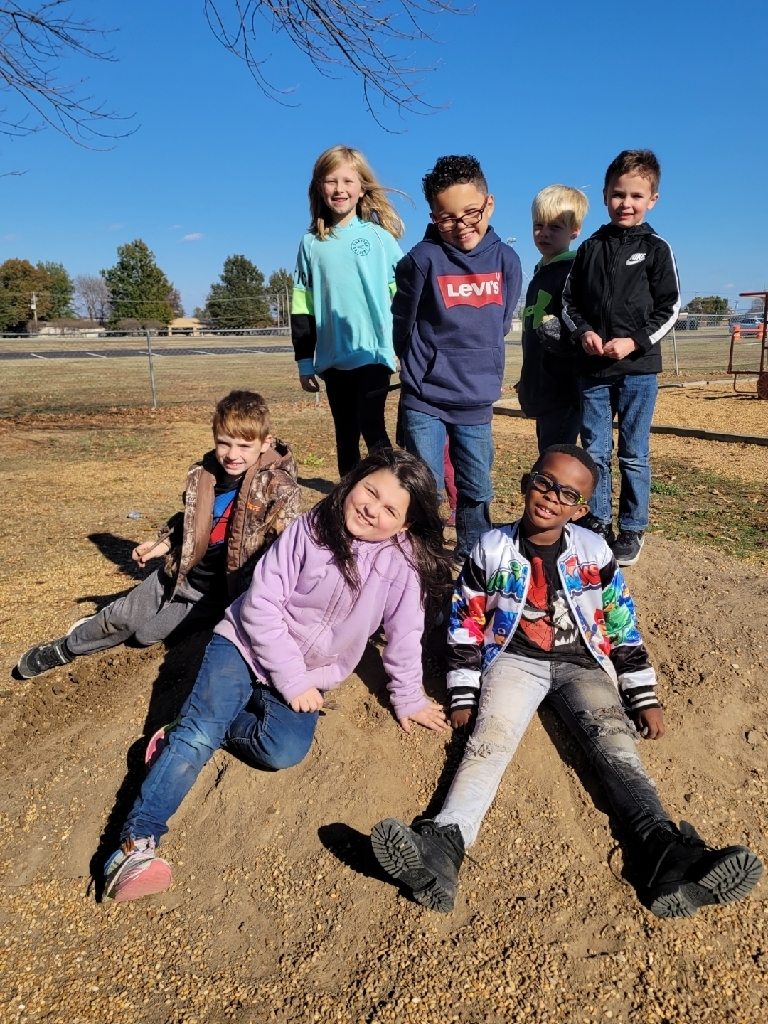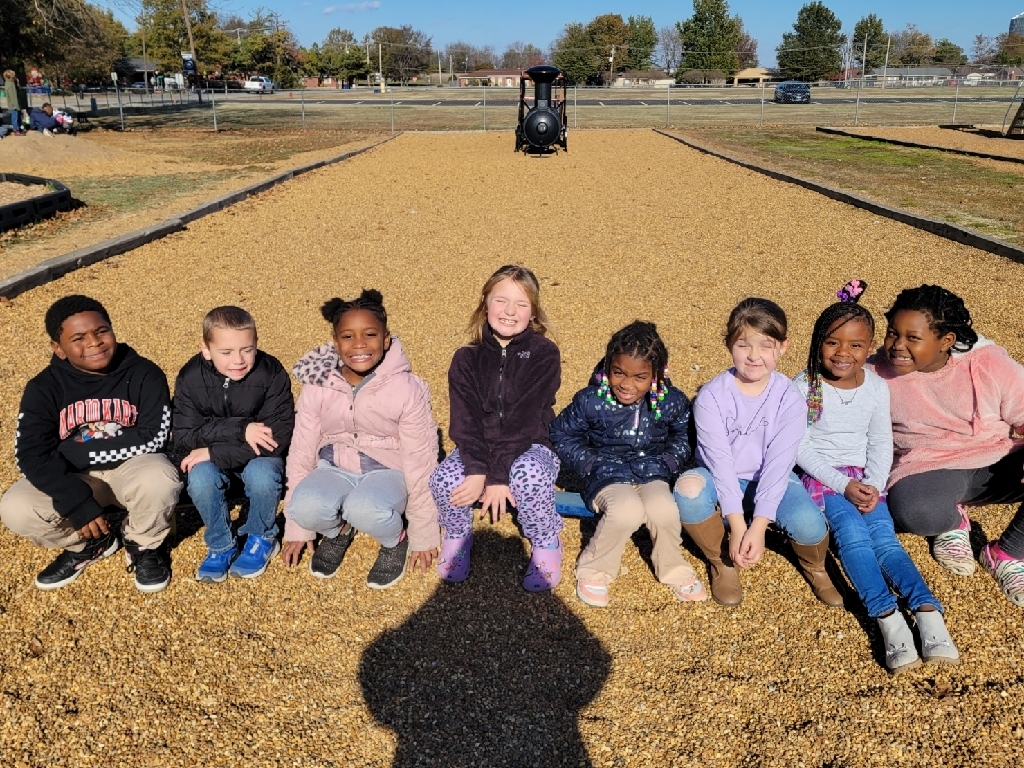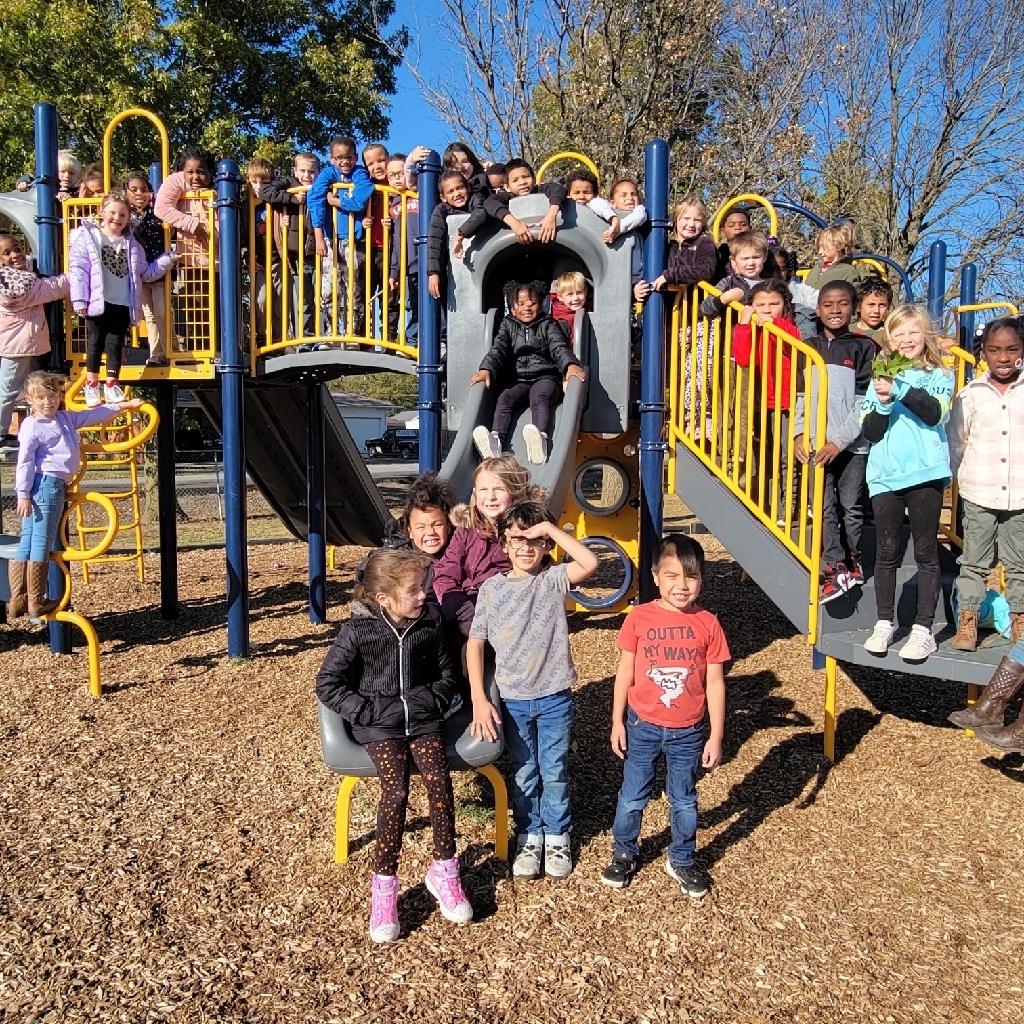 Big week coming up...a lot to do before Thanksgiving Break! Here is your "Next Week at MTSD!" Monday- Jr./Sr. Girls will play West Memphis Christian. Tipoff at 5:30. Tuesday- Parent/Teacher Conferences. This is the last day for the book fair. It will be open during PT Conferences. Conferences will last from 2:30-6:00 p.m. Jr. Girls will play at Rivercrest at 7:00. Wednesday- ASVAB score interpretations for all students who took the ASVAB. Thursday- Jr./Sr. Girls will play at Trumann. Tipoff is at 5:00 p.m. Friday- Elementary will wear tribe colors. Sr. Indians will travel to Hazen for the 2nd round of the playoffs. Every second will be important this week. We will be teaching, learning, and taking attendance all week. Thanksgiving Break is Nov. 21-25. School will resume Nov. 28th.

If you plan on attending the state playoff game tomorrow, we have been asked to tell you that you might want to bring lawn chairs. Seating is very limited at Conway Christian.

Alright, Indian fans! It is playoff time. We will play at Conway Christian on Friday night. You must purchase your tickets online. Go to gofan.co and enter Marked Tree! You will see where you can enter our town and purchase tickets.

Next week at MTSD... Saturday- Last sign-up for in-person MTYS basketball season. This will be in the gym 9:00-10:00 a.m. Monday- Girls BB plays at Bay at 5:30. Elem. book fair begins. It will last through Nov. 15 and will be open at P/T conferences. Thursday- Girls BB at Marmaduke at 5:30. Friday- Tribe colors for Elem. Grandparents day from grades 3-6. 3/4 will have lunch at 11:45 and 5/6 will have lunch at 11:00-11:30. The Indians will be in the playoffs. Our opponent has yet to be determined. Upcoming Nov. 11- Senior Yearbook Page Money due Nov. 15- PT Conferences Nov. 21-25- Thanksgiving Break Jan. 13- Final payment of Yearbook page for srs.

Today is game day! We want to send out a few reminders and our "Next Week at MTSD" today. Here we go… The Sr. Indians will play EPC in MT tonight at 7:00. It is Sr. Night. Seniors will line-up at 6:15 and walk at 6:30. We anticipate a big crowd tonight, so please arrive earlier than 7:00 if you want to be in the stadium before kickoff. We will have people directing you where to park this evening. Please be careful and watch for pedestrians. As you leave, please be alert as many of our students walk home after games. There will be a pep rally today in the gym. It will begin at 2:20. It will be open to high school students and high school parents, only. Parents should sit on the visitors side of the gym. Please know that we are finishing up construction in the gym over the next week, so it could look a little out of sorts. High school students will need to be picked up from the gym today after school.

It is Friday, MTSD! Hope everyone had a great week. A lot of reminders for next week…here we go! Monday- Flu Shot Clinic- Forms came home in Monday folders for elem and will come home with high school today. STUDENTS MUST BRING FORM BACK IF THEY WANT TO RECEIVE THE FLU SHOT. THIS IS ONLY THE FLU SHOT. Balfour will be on campus to visit with jrs. and srs. Tuesday- n/a Wednesday- School makeup pictures (both campuses) and senior composite pictures Thursday- SR. Football will play EPC at home on Thursday. It is Sr. Night. Seniors will lineup at 6:15 and Sr. Night will start at 6:30. Kickoff is at 7:00. S. Friday- K-2 Grandparents day. K lunch is 10:45-11:15 and 1st and 2nd grade is 11:30-12:00. If grandparents want, they can bring food from outside of school on this day. Next Monday- All seniors should have a baby picture, senior quotes, and senior will submitted to the annual staff. This is the absolute deadline! Please visit with your senior to make sure this happens! Upcoming Nov. 11- Senior Yearbook Page Money due Nov. 15- Parent Teacher Conferences Nov. 21-25- Thanksgiving Break Jan. 13- Final payment of Yearbook page for seniors
Join us for Grandparent's Day!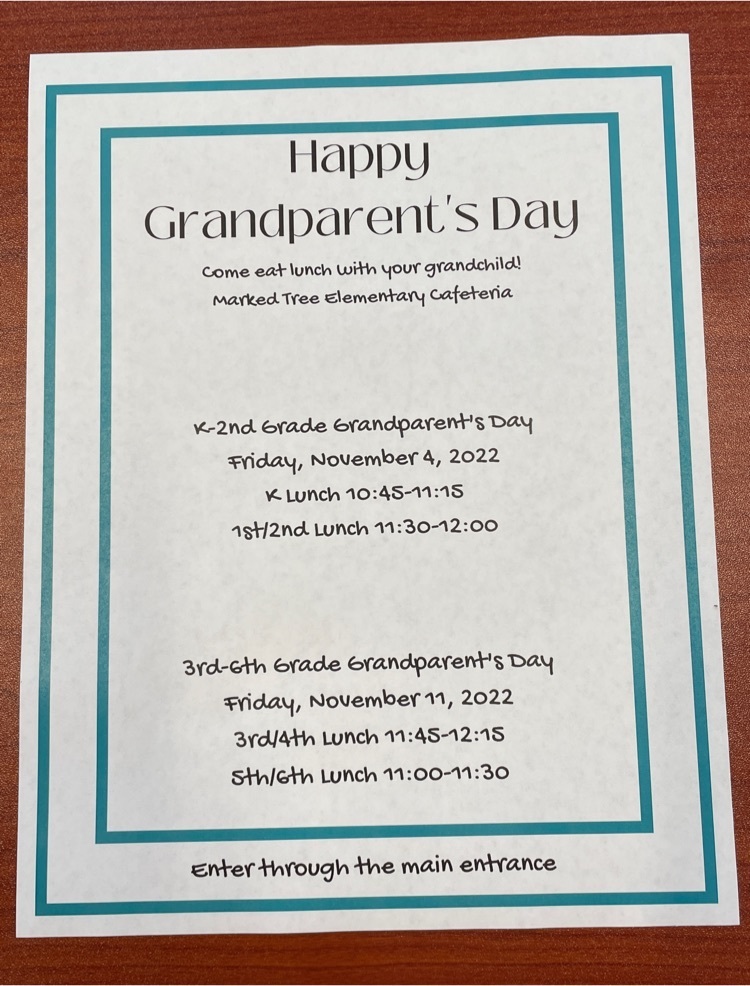 Definitely a slower week at MTSD...but it is Red Ribbon Week and dress up at the Elementary School! Monday- Proud to be drug free- Wear RED! K-1 students will have an author visit. Tuesday- Put a lid on drugs! Wear a HAT! Wednesday- We are crazy about being drug free! Wear CRAZY SOCKS! Thursday- Follow your dreams and be drug free! Wear PAJAMAS! Friday- "Boo" to drugs! Wear your HALLOWEEN COSTUME! Sr. Football at Cross County. Kickoff at 7:00. Saturday- Our 5th grade football team will play in the Super Bowl in Osceola at 10:15. Upcoming Nov. 15- Parent Teacher Conferences Nov. 21-Nov. 25- Thanksgiving Break Have a great week!

As part of College and Career Week, we brought in a panel of MTHS alumni to speak to our students. Thanks to Trey Stafford, Rachel Young, and Shea Harris…not only for coming today…but also for showing our kids anything is possible. Jared Gillis also zoomed in from San Francisco.
MTHS art students, Abby and Maggie, got the chance to tour the Bradbury Museum at A-State, and have been asked to participate in the invitation only annual "Inspired" exhibition, a competitive show by high school students in Arkansas. #ConquerAndPrevail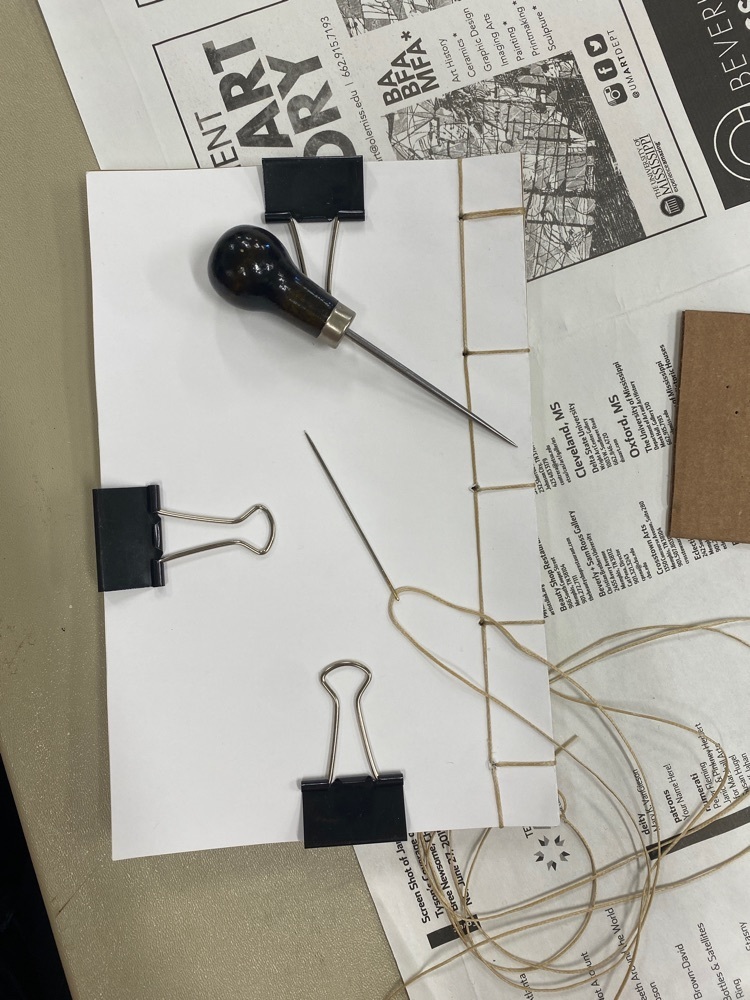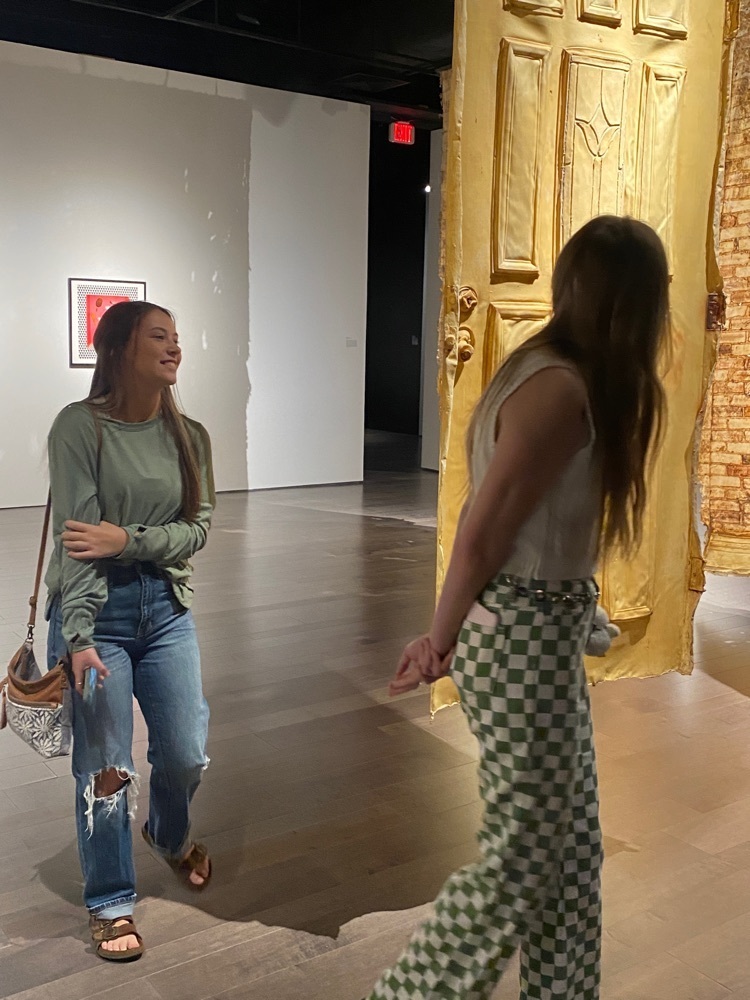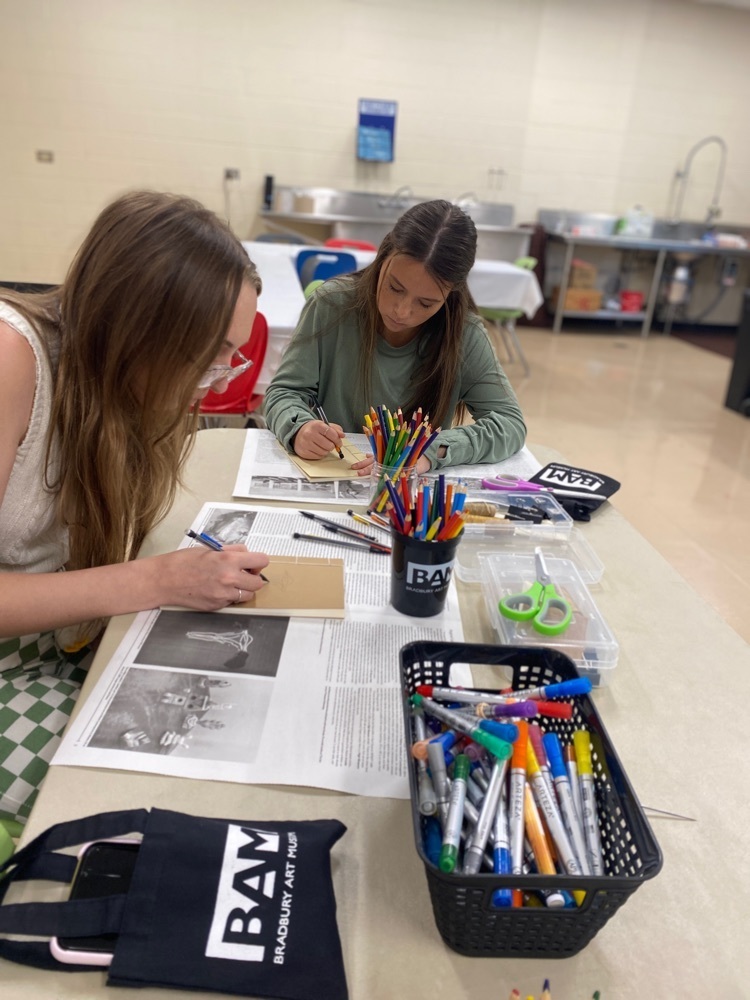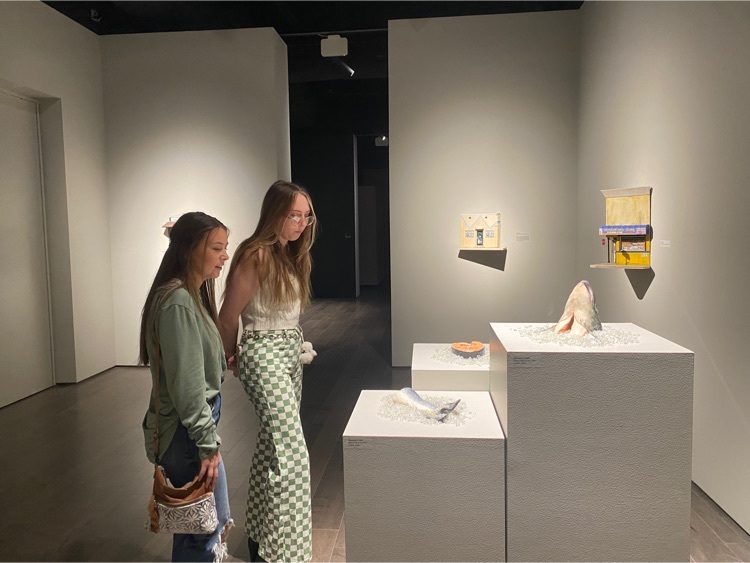 Another week down! Next week is a big week as we celebrate College and Career Week and Breast Cancer Awareness! Here is your update for next week... Mon.- A-State College Fair for Jrs./Srs. at ASU. Make sure they bring their permission form. Tues.- Jrs./Srs. will take the ACT on campus. This is paid for by the district. Wed.- Alumni Panel for 10th-12th graders Thurs.- 1st-3rd grade awards at 2:00 and 4th-6th grade awards at 2:30 at elem. cafeteria. Notifications were in Monday folder. Manufacturing Day Trip for Jrs. and Srs. Career and Technical Student Organizations will go to Little Rock. Jr. High Football will be at Clarendon 7:00. Friday - Pink Day - Elem and High school wear pink in support of Breast Cancer Awareness. National College Application Day- Seniors will apply for college. Sr. Football will play Clarendon at home. Kickoff is at 7:00 Our youth sports program will have sign up for basketball (ages Pre-K through 6th). This will be next Friday at 3:00-5:00 and next Saturday from 8:00-10:00. You can also sign up at
www.markedtreeyouthsports.com
This Friday's night football game against McCrory is dedicated to two beautiful souls that the Marked Tree community lost this year; Mr. Terry Carter, Sr. (Mr. TC) and Miss. Ebony Crockett (Shay). The lives that both of these people have touched is unmeasurable! Everyone please come out, enjoy the game, and wear all the purple you have, as we "PURPLE OUT" for TC and Shay. We will have a balloon release during halftime to remember these two wonderful people. Kickoff will be at 7:00pm here in Marked Tree. #ConquerAndPrevail